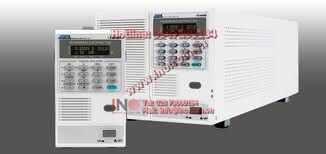 Lưu ý: Tham khảo ý kiến của nhân viên INO sẽ giúp bạn tiết kiệm được thời gian và chi phí khi cần mua sắm. ​​Với sự tư vấn của chúng tôi, bạn sẽ không gặp khó khăn khi tìm hiểu về đặc tính của sản phẩm cần mua.
Traditional load bank solutions were limited by the minimum compliance voltage of internal power dissipating components and the lack of high-current handling capability. The markets for power electronics/ components, emerging fuel cell applications and energy storage sources (batteries, ultra capacitors and others) demanded a dc electronic load solution that was compact enough for simple portability with a voltage/current performance that allowed low-voltage operation at currents exceeding the standard current ratings.
Lưu ý: Nếu một thiết bị nào đó không được liệt kê ở đây, điều đó không có nghĩa rằng chúng tôi không hỗ trợ được bạn về thiết bị đó.
Hãy liên hệ với chúng tôi
 để biết danh sách đầy đủ về thiết bị mà chúng tôi có thể hỗ trợ và cung cấp.
INO: Bán, Báo giá, tư vấn mua sắm và cung cấp, tư vấn sản phẩm thay thế; tương đương, hướng dẫn sử dụng, giá…VNĐ, …USD info@ino.com.vn | 02873000184 | American Reliance FEL SERIES – LOW-VOLTAGE PROGRAMMABLE DC ELECTRONIC LOADS.