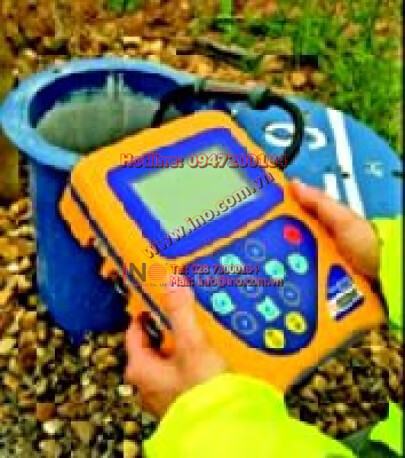 Geotechnical Instruments' (UK) new portable gas analyser designs are based on user experience, new research with customers & future Environment Agency directives.
The demanding task of monitoring landfill gas accurately is now much easier. Users of newly enhanced handheld gas analysers, launched this month, from Geotechnical Instruments (GI) have had all of their researched requests met. They can store up to 2000 readings from 1000 sampling points of six gases, with temperature, pressure, velocity or flow. For each sampling point users can preset gas concentration levels to sound alarms prompting immediate reporting. Each user logs in with a password so every reading is attributed. That is part of the new secure datalog audit trail. It extends from the field unit to highspeed PC download (max30 seconds) with GI's new gas analysis management.
To help users the units can be optionally usercalibrated
with an event log capturing data from 1000 calibration or other events. This information can be used to validate readings and check performance during sixmonthly manufacturer calibration and service. To protect and transport these highprecision instruments for routine calibration, GI now supplies them in toughened, hard carry cases.
A shortened 10day delivery of customised gas analysers is another plus from the complete design upgrade. Once built, the units offer users great flexibility in user setup for their particular application which they can change when they choose.
Users on site at sampling points in all weathers see screendisplayed information that is simple to page through, naturally intuitively and makes requested date input easy. For use beyond the UK and USA in English, customers also have four other language choices; German, French, Spanish and Italian. Following a 1year's research and development GI trialed and betatested four of the new units with existing landfill operation customers. Their response was very positive. The four said, "It is very accurate. More stable than before." "Far easier to use." "Good response time." "Very easy to use." "Excellent internal flow."