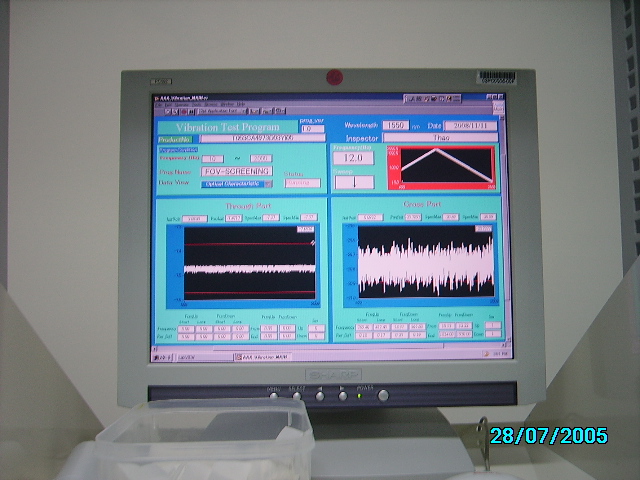 Function : One of the reasons that many products do not work is influenced by the environment, people, product factory … so shock, vibrate and shake. Vibration test program functions to detect and remove these products which does not guarantee the accuracy and stability operations in terms of vibration and shock.
Test frequencies up to 2000Hz. With two test cycles is increasing frequency and decreasing frequency. In the process of the product is placed in the system Vibration vibration and oscillation, the operating parameters of the product to be controlled and measured. Once the change operation of the product beyond the allowable range, the program will warn and stop automatically. Data storage and set the number of machines in the system back to its original state.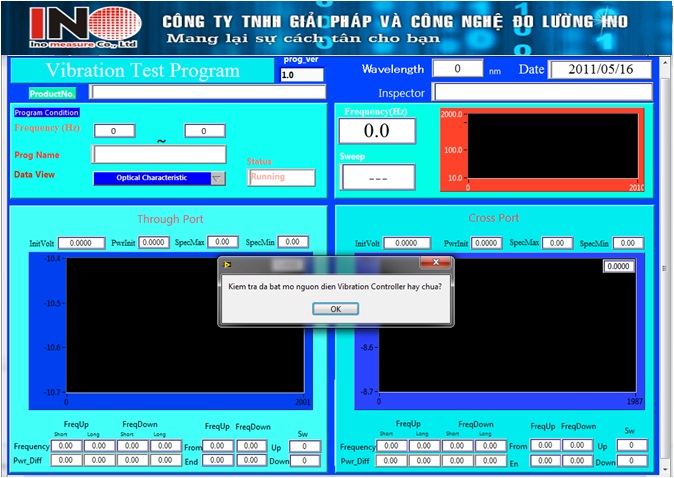 The device's hardware and system
Vibration controller,
Vibration machine
Power source
Power metter
Sensor
O / E converter
Replacement sensor
Special Printer machine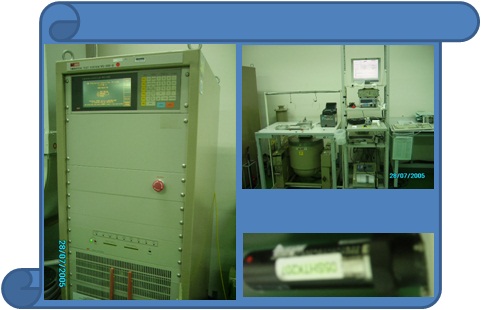 Image system
After the product datasheet Vibration testing.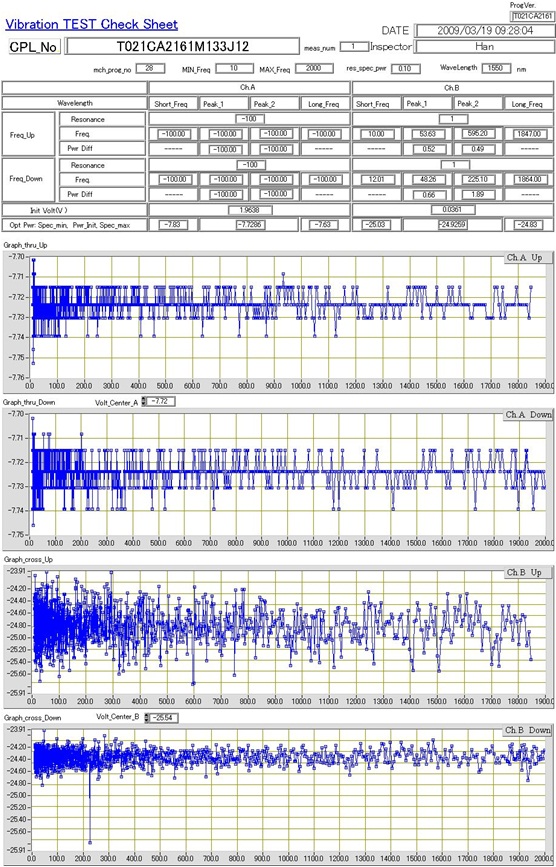 For more information please contact
INO SOLUTION AND TECHNOLOGY MEASUREMENT CO., LTD
Headquarter: (Address for issue Invoice / Địa chỉ xuất hóa đơn) Add: 98/31B, Linh Dong Street, Linh Dong Ward,Thu Duc Dist., HCMC, Vietnam Operation Office: (Transaction address / Địa chỉ giao dịch) Add: S2-G2, Sunview Buiding, Cay keo Street, Tam Phu Ward, Thu Duc Dist., HCMC, Vietnam
T: 028 73000184 | Email: info@ino.com.vn