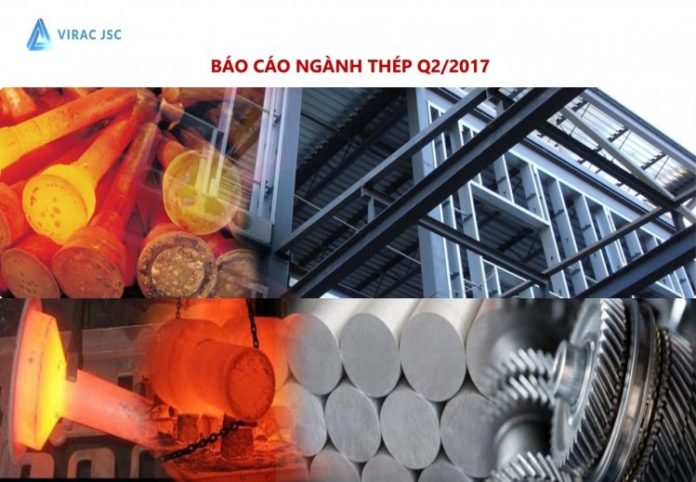 He said five joint ventures involving VnSteel had also made losses, adding that in the first half of this year, VnSteel's output was only 42.4% of the target. In addition, steel firms were struggling against higher production costs.
Huynh Cong Du, Director of Phu My Flat Steel Company, said electricity and raw material prices were on the rise, meanwhile the company was having difficulty finding outlets for their products – another drain on their profits. Compounding the problem, local steel companies have had to compete with massive imports of steel from other countries, he added.
According to Bui Quang Chuyen, Deputy Head of the Heavy Industry Department under the Ministry of Industry and Trade (MoIT), not just steel semis and sheet, but also corrugated iron was now seeing rising inventories. Currently, the market share of local steel companies is on the decline, with joint ventures being detrimental to domestic producers.
The high inventories will result in fiercer competition and even the risk of bankruptcy for some steel companies. As a result, steel companies are desperately seeking ways to boost consumption and restructure their operations. According to Viet Nam Industry and Trade Information Center (VITIC) under the MoIT, the global steel market remained modest in the second quarter of the year with poor demand making supply redundant, leading to weak prices across world markets. This gloomy situation will continue over the next three months, VITIC added.
In the domestic steel market, the struggle to boost sales continues, but a recovery remains unforeseeable due the frozen real estate sector. Steel consumption in June fell by more than 9.3% from the previous month to 350kt, forcing many companies to reduce output or even stop production.
VITIC also predicted the local demand for steel would continue to decline in the next quarter due to bad weather brought by the storm season.
Source: www.bizhub.vn, 17 July 2013