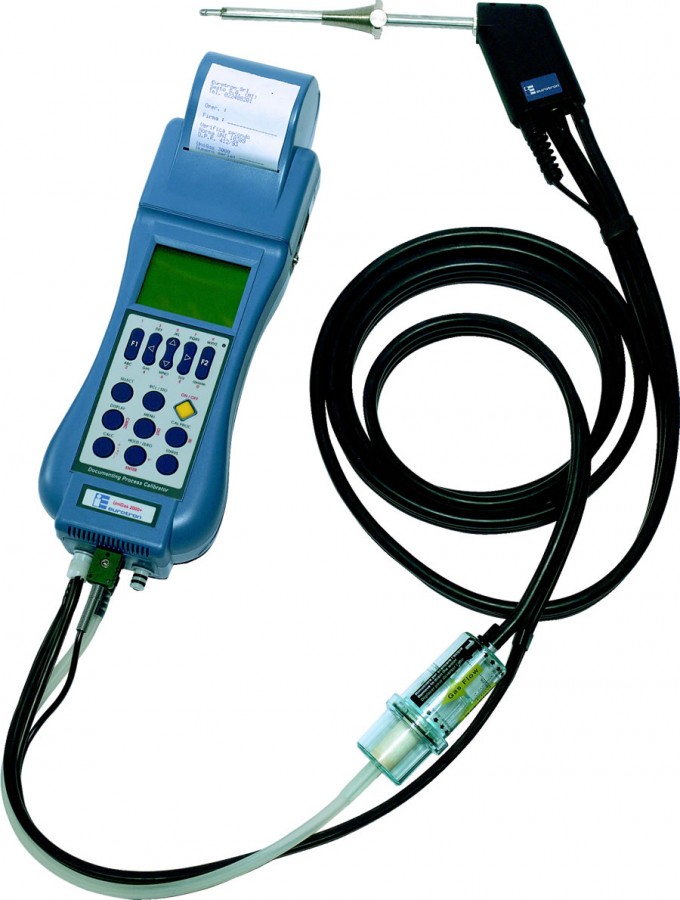 Lưu ý: Tham khảo ý kiến của nhân viên INO sẽ giúp bạn tiết kiệm được thời gian và chi phí khi cần mua sắm. ​​Với sự tư vấn của chúng tôi, bạn sẽ không gặp khó khăn khi tìm hiểu về đặc tính của sản phẩm cần mua.
Unigas 3000+ is an advanced flue gas analyser for up to 4 gases: O2, CO, NO & NO2 or SO2 with electrochemical sensors, plus CO2 and NOx calculated.
This gas analyzer provides data for up to 10 fuels for the calculating combustion values. It is equipped with audible alarms on gases measurement.
Flue gas sampling probes with different lengths and shapes are available to meet every specific requirement. The sampling probe is connected to the instrument with a single or dual hose, a water trap and a suspended particle filter.
The instrument is delivered with a built-in rugged impact printer. The analyser and its internal printer are powered by the same internal battery. Charger is supplied as standard.
A remote Pt100 probe (option 5 in table G) is available for remote combustion air temperature measurement. This probe is strongly recommended to obtain a high accurate measurement in forced air boilers.
Smoke index measurement is performed by using the optional external hand pump (ref: F7828000). The results can be stored in the internal memory and printed on the report.
A procedure can be selected to monitor the CO in ambient air using the internal sensors. An internal program allows CO max measurement in atmospheric boiler room test with 15 values logging.
Measured parameter
Range
Resolution
UniGas 3000
O2
From 0 to 25 % vol.
0.1 %
EC
CO
From 0 to 8000 ppm
1 ppm
EC
CO
From 0 to 20000 ppm
1 ppm
EC
CO2
From 0 to 99.9 %
0.1 %
Calc
NO
From 0 to 4000 ppm
1 ppm
EC
NO LOW
From 0 to 500 ppm
0.1 ppm
EC
NOx
From 0 to 4000 ppm
1 ppm
Calc
NO2
From 0 to 1000 ppm
1 ppm
EC
SO2
From 0 to 4000 ppm
1 ppm
EC
Efficiency
From 1 to 99.9 %
0.1 %
Calc
Excess air
From 1 to infinite
0.01 %
Calc
Delta P
± 100 hPa
0.01 hPa
✓
Tair/Tgas
-10…100°C/ 0…1000°C
0.1°C
Pt100 / Tc K

Calc
Further features
Zero calibration
Automatic calibration procedure at instrument power-on. Fresh air inlet with electrovalve and separate pneumatic circuit
Self-diagnosis
Sensor efficiency test with diagnostic page
Ambiant CO monitoring
With an external probe
Gas level alarms
Programmable from PC with GasConfig software
Sampling pump
1.4 l/min – -100 mbar
Smoke measurement
Using the external manual pump
Printer
24 columns with 58 mm paper roll

Autonomy:, 40 reports with full battery
General specifications
Size
115 x 90 x 330 mm
Weight
1.1 kg with battery and printer
Power supply
110/230 Vac – 50 / 60 Hz
Battery
Type: Rechargeable 7.2 Ah

Battery life: 10 hours continuous use

Charging time: 3 h at 90%
Communication ports
USB
Internal test memory
Up to 250 complete analysis data points structured by boiler
Environmental specifications
| | |
| --- | --- |
| Operating reference range | From -5°C to +45°C (up to 50°C for short time) |
| Storage temperature limits | From -20 to +60°C (3 months max. at temperatures exceeding the operational limits) |
Resource & Download
Lưu ý: Nếu một thiết bị nào đó không được liệt kê ở đây, điều đó không có nghĩa rằng chúng tôi không hỗ trợ được bạn về thiết bị đó.
Hãy liên hệ với chúng tôi
 để biết danh sách đầy đủ về thiết bị mà chúng tôi có thể hỗ trợ và cung cấp.
INO: Bán, Báo giá, tư vấn mua sắm và cung cấp, tư vấn sản phẩm thay thế; tương đương, hướng dẫn sử dụng, giá…VNĐ, …USD info@ino.com.vn | Tel: (+84) 028 73000184 | AOIP-Hand-held combustion gas analyzer with 4 sensors (Model:UNIGAS 3000).