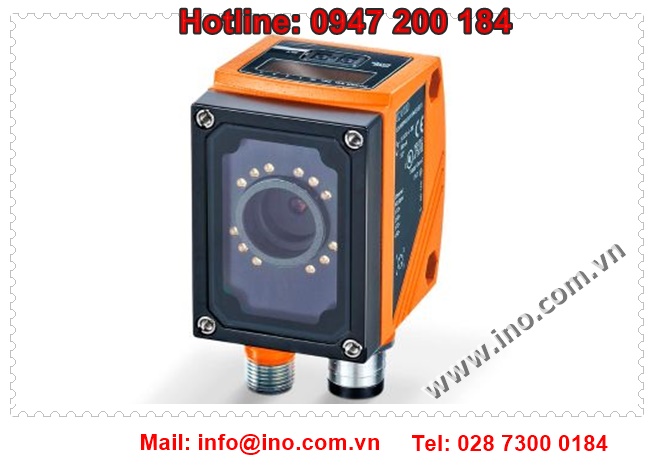 Lưu ý: Tham khảo ý kiến của nhân viên INO sẽ giúp bạn tiết kiệm được thời gian và chi phí khi cần mua sắm. ​​Với sự tư vấn của chúng tôi, bạn sẽ không gặp khó khăn khi tìm hiểu về đặc tính của sản phẩm cần mua.
Industrial imaging In automation technology visions sensors are an integral part of assembly and manufacturing tasks as well as quality control. In a robust, industrially compatible housing, the vision sensors combine lighting, lens, camera chip, evaluation and process connections for the integration in the higher-level controller.
The object recognition sensor O2D with orientation-independent contour verification solves tasks like presence and position monitoring, quality control and sorting and counting tasks. It is ideal in applications where the object's shape is repeatable and defined.
The object inspection sensor O2V is used for presence, completeness, position, size and quality control as well as for sorting tasks. It is ideal for applications where the objects vary in shape, size or shade.
Application areas of the O2I multicode reader range from product tracking and product control to product identification. The sensor can read 1D and 2D codes regardless of their position.
The 3D camera detects scenes and objects in their spatial dimensions at a glance. It measures the distance between the sensor and the nearest surface point by point using the time-of-flight principle. Applications can be found in the area of packaging, storage and materials handling, airport logistics, collision avoidance, robotics, and monitoring of space and persons.
The illumination units generate a homogeneous light field with visible red or invisible infrared light – either for virtually shadow-free object illumination or for emphasising surface characteristics such as dot-peened codes, scratches or nicks.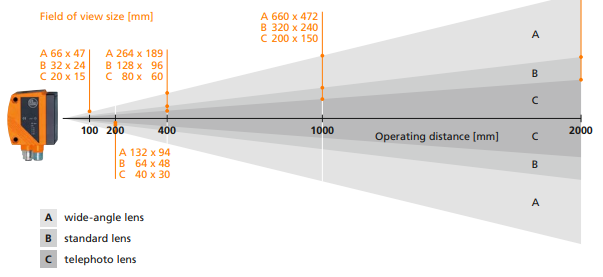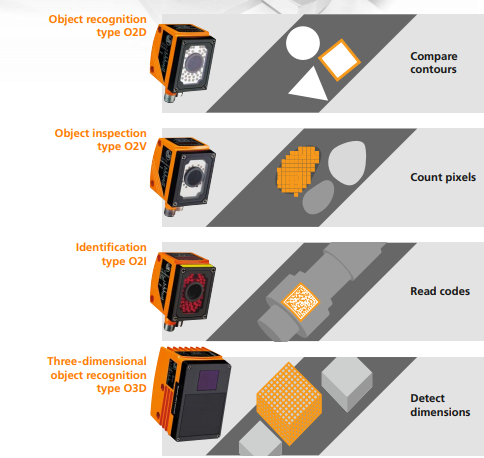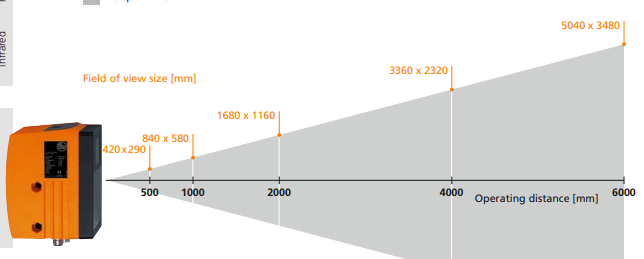 Type:
Vision sensors – Object recognition
Vision sensors – 1D/2D code readers
Vision sensors – Mounting sets
Lưu ý: Nếu một thiết bị nào đó không được liệt kê ở đây, điều đó không có nghĩa rằng chúng tôi không hỗ trợ được bạn về thiết bị đó.
Hãy liên hệ với chúng tôi
 để biết danh sách đầy đủ về thiết bị mà chúng tôi có thể hỗ trợ và cung cấp.
INO: Bán, Báo giá, tư vấn mua sắm và cung cấp, tư vấn sản phẩm thay thế; tương đương, hướng dẫn sử dụng, giá…VNĐ, …USD info@ino.com.vn | Tel: (+84) 028 73000184 | Brochure Vision sensors Englis.