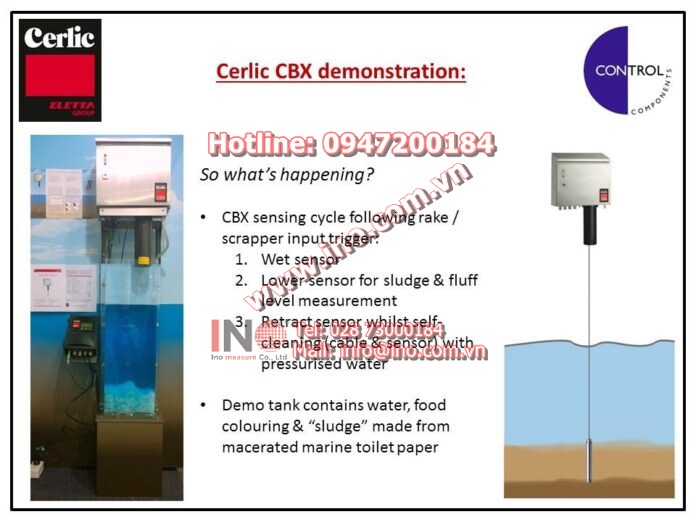 Cerlic CBX sludge blanket monitor in action – demonstration at Oz Water 2014

A brief demonstration of how the CBX sensor automatically measures sludge blanket profile – including sludge & fluff levels.
You can also see the self cleaning cycle (using water) to ensure the cable and sensor remain clean.
Apologies for the slightly grainy recording but was filmed at a tradeshow.
Web: www.ino.com.vn | Mail: info@ino.com.vn
Tel: (+84) 028 73000184 | Hotline: 0947200184
Website: http://www.ino.com.vn | Website: http://www.ino.vn
Please visit INO YouTube Channel for more Video https://www.youtube.com/inomeasure