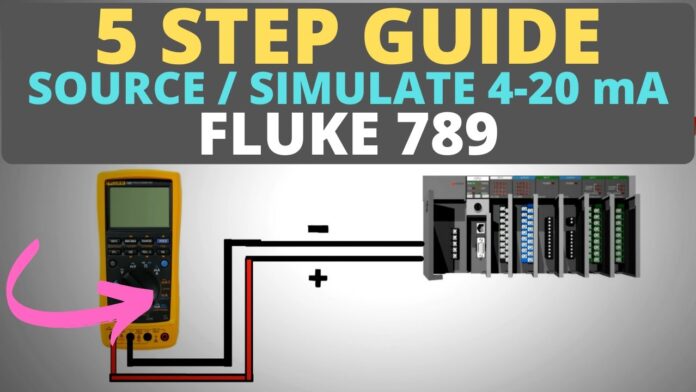 How To Use a Process Meter – (5 Step Guide to Source / Simulate 4-20mA)
Các câu hỏi, thắc mắc, thông tin liên quan đến sản phẩm được giới thiệu trong video dưới đây từ khâu mua sắm, lựa chọn, sử dụng, cài đặt hay thay thế, vui lòng liên hệ với INO Team để được hỗ trợ và tư vấn kịp thời.

– – – LƯU Ý – – -: Với những thiết bị không được liệt kê ở đây không có nghĩa là chúng tôi không hỗ trợ được bạn, công ty chúng tôi chuyên đề xuất giải pháp, tư vấn mua sắm và cung cấp thiết bị về cảm biến công nghiệp, đo lường và tự động hoá cho các công ty trong và ngoài nước.
Công ty TNHH Giải pháp và Công nghệ Đo lường INO, nhà cung cấp các thiết bị đo lường và tự động hóa công nghiệp.
In this video I show you how to use a process meter to source or simulate 4- 20 mA using a fluke 789 process meter on Instrumentation loops.
I also talk about the different modes and how to determine the setup of aa current loop.
In this video, I'm going to show you an easy to follow 5 step guide to using a fluke 789 process meter – for sourcing or simulating 4-20mA loops, perfect for a whole host of instrumentation calibration and fault finding needs.
Quickly, before we move onto to the steps on how to use the fluke 789. we should discuss the difference between sourcing and simulate modes.
Transmitters and other sensors that give 4-20mA signals are connected to a plc or other input device that reads the current within the loop. These current loops are usually 24v DC powered.
These Instrumentation loops can be either have the 24Vs powered from the input card or the transmitter is externally powered and it provides the 24Vs for the loop power.
When using a process meter in place of transmitter to test a loop you will need to use it in a different mode depending on what is powering the loop.
If the transmitter was supplying the loop power, you'll need to source the loop.
If the input card or isolator is powering the loop, you'll need to simulate the loop.
Lets now lets look at the steps you'll need to source or simulate, afterwards I'll go through a few tips how to identify how a 4-20mA loop is setup so you will know what mode to use.
Remember electricity is dangerous, so only work on equipment you are competent to do so! And always check the voltages you are working with.
▶▶ Check out brilliant T-shirts / Merch at my store: https://www.redbubble.com/people/rudd4y/shop?asc=u&ref=account-nav-dropdown
▶▶ Amazon Affiliate link to Fluke 789 – https://amzn.to/3fhDQWj
▶▶ Fluke 117 guide for voltage and resistance operation modes – https://youtu.be/lNghr1RbOgc
▶▶My Website for articles – https://www.instrumentationcontrol.info
Web: www.ino.com.vn | Mail: info@ino.com.vn
Tel: (+84) 028 73000184 | Hotline: 0947200184
Website: http://www.ino.com.vn Website: http://www.ino.vn
Please visit INO YouTube Channel for more Video
https://www.youtube.com/inomeasure