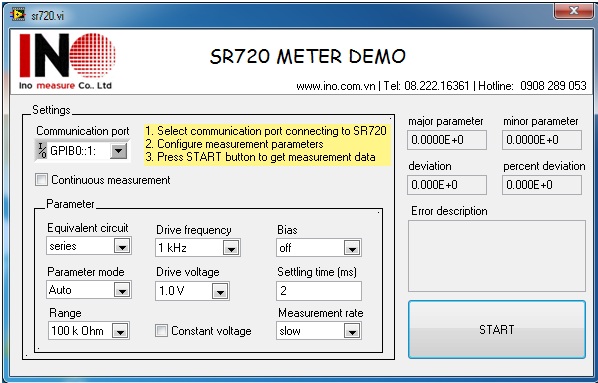 KEY FEATURES OF THE SOFTWARE CONTROL DEVICE SR720
Allows operation, execute the functions of the device from your computer, collect and store the results measured on the basis of long-term data and systems for when you need to check results measurement, report or conclusion based on these measurements.

Ability to execute and process measurement results in a continuous, automatic

Exploit all the features of the device from the manufacturer's original design, the ability to expand to add other features depending on the requirements and objectives of each application, the end user

Ability to integrate, connect to other devices available in the system of measurement, inspection and automation control.
Images of the interface the SR720 device driver software from your computer.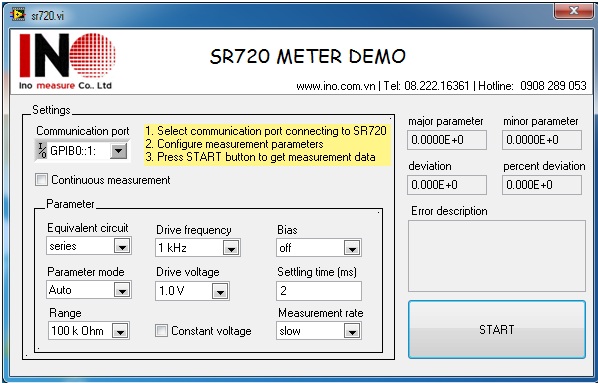 From the interface of the software on the computer screen can set the operating mode for the SR720 device as the frequency range measured, the parameters to be measured, continuous measurement mode or interruption, sampling rate …

The measurement results are displayed on a computer screen and if you want to be able to store and report on the results of measurement, analysis, and processing of data as well as giving the following command to the system if the application requires.

The software has the ability to restrict the operation of human error if directly control equipment and use hand-SR720, with the ability to read data automatically or as a mechanism to obtain the user-defined data before.
How to configure and connect the device to a computer?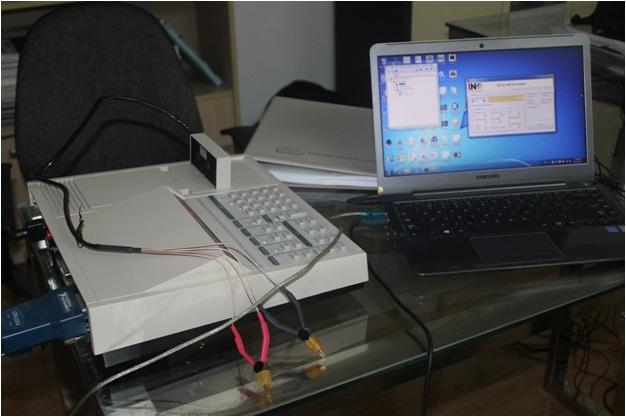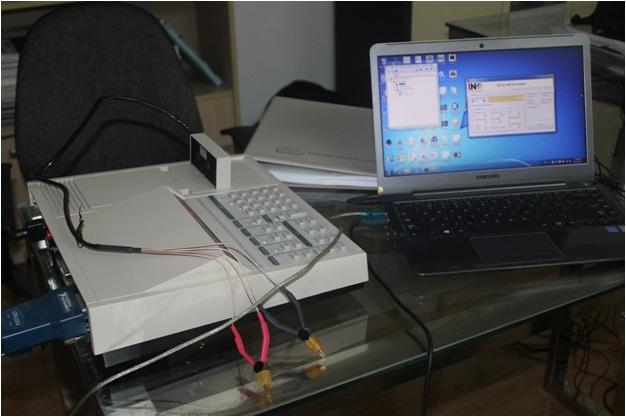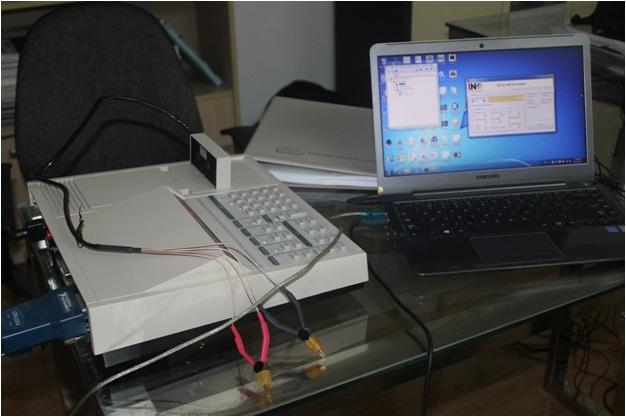 Figure illustrates how to connect and control the device from a computer via GPIB or RS232 Serial port (NI GPIB Card / NI GPIB USB)

Manipulate simple connection (plug and play), quick installation.

Development and low maintenance costs (international quality, cost Vietnam)

The ability to store measurement results is infinite (Take advantage of the resources of the computer), and can check the results at any time

High compatibility and easy integration with other devices in the system (if any)
Measurement results displayed on the software interface of the operating system.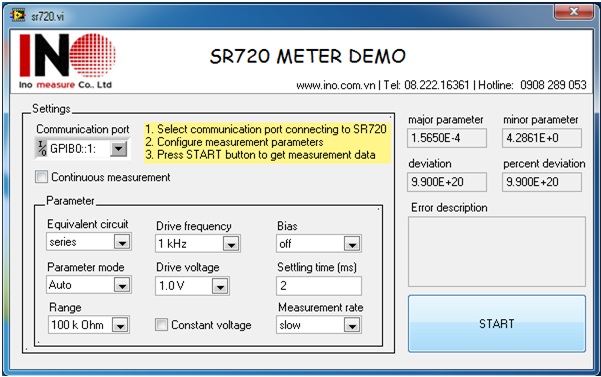 Corresponding to the measurement results displayed on the screen of the device SR720
For more information please contact
INO SOLUTION AND TECHNOLOGY MEASUREMENT CO., LTD
w
INO Measure Co.,Ltd

98/31B, Linh Dong Street, Linh Dong Ward
Thu Duc District, Ho Chi Minh City, Vietnam
Web : www.ino.com.vn
Mail: info@ino.com.vn
Tel: (84) (8) 37200184
Fax: (84) (8) 37200197