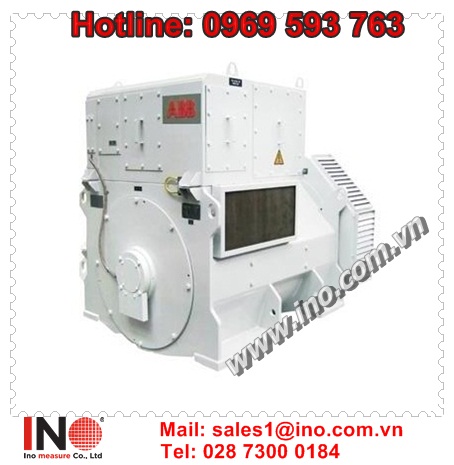 Low voltage generators for marine applications-ABB Việt Nam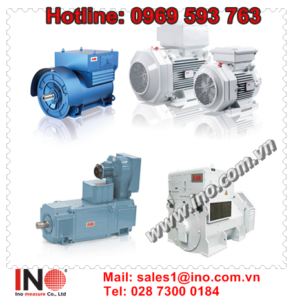 INO Measure Co., Ltd có khả năng tư vấn mua sắm, sử dụng, lắp đặt và cung cấp các thiết bị. Nếu bạn có nhu cầu mua sắm hoặc cần sự hỗ trợ về kỹ thuật cho một thiết bị không được liệt kê ở đây, xin vui lòng liên hệ với chúng tôi.
Lưu ý: Tham khảo ý kiến của nhân viên INO sẽ giúp bạn tiết kiệm được thời gian và chi phí khi cần mua sắm. ​​Với sự tư vấn của chúng tôi, bạn sẽ không gặp khó khăn khi tìm hiểu về đặc tính của sản phẩm cần mua.
ABB supplies an extensive range of electrical products for demanding marine applications. Proven and reliable product solutions combined with true global support ensure world-class service for ship owners, operators, shipyards, OEMs, panel builders and integrators.
Standard series:
ABB low voltage (LV) standard marine generators are specifically designed for marine diesel gen-sets in main, auxiliary or emergency power generation. ABB standard 4-pole generators have proven themselves in demanding marine applications. They enable short delivery times and high reliability.
Benefits:
Short delivery times
Robust design for harsh marine environment
Compatible to all marine classifications
Typical technical data
Frame sizes
180 – 450
Poles
4
Power range
13 – 2430 kVA
Voltage level
380 – 440 V at 50 Hz
415 – 480 V at 60 Hz
Speed range
1500 or 1800 rpm, (50 or 60 Hz)
► Các câu hỏi, thắc mắc, thông tin liên quan đến sản phẩm từ khâu mua sắm, lựa chọn, sử dụng, cài đặt hay thay thế, vui lòng liên hệ với INO team để được hỗ trợ và tư vấn kịp thời.
► Công ty Giải pháp và Công nghệ Đo lường INO, nhà cung cấp các thiết bị đo lường và tự động hóa công nghiệp
►Web: www.ino.com.vn  |  Mail: info@ino.com.vn
►Tel: (+84) 028 73000184  |  Hotline: 0969 593 763
►Website: http://www.ino.com.vn
Ngoài ra chúng tôi còn cung cấp những sản phẩm khác như:
| | | |
| --- | --- | --- |
| ABB Việt Nam | Engine Generator for Land ABB | AMG 0200AA04 |
| ABB Việt Nam | Engine Generator for Land ABB | AMG 0200BB04 |
| ABB Việt Nam | Engine Generator for Land ABB | AMG 0200CC05 |
| ABB Việt Nam | Engine Generator for Land ABB | AMG 0200DD04 |
| ABB Việt Nam | Engine Generator for Land ABB | AMG 0200DS04 |
| ABB Việt Nam | Engine Generator for Land ABB | AMG 0250AA04 |
| ABB Việt Nam | Engine Generator for Land ABB | AMG 0250AS04 |
| ABB Việt Nam | Engine Generator for Land ABB | AMG 0250BB04 |
| ABB Việt Nam | Engine Generator for Land ABB | AMG 0250BS04 |
| ABB Việt Nam | Engine Generator for Land ABB | AMG 0250CC04 |
| ABB Việt Nam | Engine Generator for Land ABB | AMG 0250DD04 |
| ABB Việt Nam | Engine Generator for Land ABB | AMG 0250DS04 |
| ABB Việt Nam | Engine Generator for Land ABB | AMG 0280AL04 |
| ABB Việt Nam | Engine Generator for Land ABB | AMG 0280AS04 |
| ABB Việt Nam | Engine Generator for Land ABB | AMG 0315AA04 |
| ABB Việt Nam | Engine Generator for Land ABB | AMG 0315BB04 |