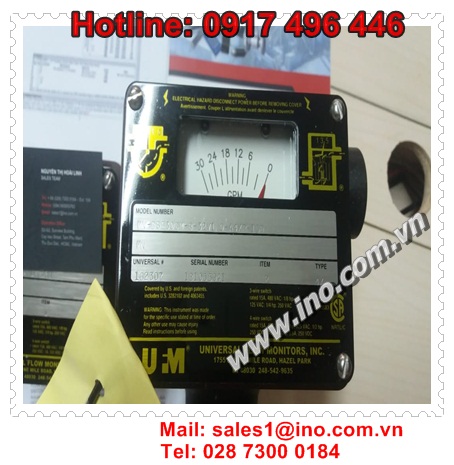 INO Measure Co., Ltd có khả năng tư vấn mua sắm, sử dụng, lắp đặt và cung cấp các thiết bị đo lường và tự động hoá. Nếu bạn có nhu cầu mua sắm hoặc cần sự hỗ trợ về kỹ thuật cho một thiết bị không được liệt kê ở đây, xin vui lòng liên hệ với chúng tôi.
Lưu ý: Tham khảo ý kiến của nhân viên INO sẽ giúp bạn tiết kiệm được thời gian và chi phí khi cần mua sắm. ​​Với sự tư vấn của chúng tôi, bạn sẽ không gặp khó khăn khi tìm hiểu về đặc tính của sản phẩm cần mua.
DESCRIPTION
These are variable area meters with a spring biased semi-circular vane that opens wider with
more flow. They are installed in-line in any position. Straight pipe runs before or after the meter
are not required. The simple mechanical connection directly drives pointers, switches and
transmitters.
READOUTS
The flowmeter has outputs both visual and electronic. Visual displays are either pointer (with
inscribed scale) or numeric (digital LCD). Electronic outputs can be mechanical switch closure, 4-
20 mA analog, HART or some combination of switches with electronic outputs (for signal
redundancy). The switches can be general purpose or rated for hazardous locations (all classes,
groups and divisions)

CALIBRATION
All flow meters are individually calibrated for fluids with the viscosity you specify (up to 3000
SSU/650 Centistokes). We also compensate for your fluid's specific gravity. For NIST Traceability
please consult factory.
CONSTRUCTION MATERIALS
The meter body, internal moving parts, and seals are offered in a variety of materials to suit a wide
range of applications, such as: water, synthetic and petroleum based oils, paint, corrosives and
solvents. See selections in the "How to Order" section.
LINE CONNECTIONS
Ports can be threaded or flanged. See selections in the "How to Order" section.
► Các câu hỏi, thắc mắc, thông tin liên quan đến sản phẩm từ khâu mua sắm, lựa chọn, sử dụng, cài đặt hay thay thế, vui lòng liên hệ với INO team để được hỗ trợ và tư vấn kịp thời.
► Công ty Giải pháp và Công nghệ Đo lường INO, nhà cung cấp các thiết bị đo lường và tự động hóa công nghiệp
►Web: www.ino.com.vn  |  Mail: info@ino.com.vn
►Tel: (+84) 028 73000184  |  Hotline: 0917 496 446
►Website: http://www.ino.com.vn
Model tương tự:
| | |
| --- | --- |
| Flow Switch UFM hàng USD | Model MN |
| Flow Switch UFM hàng USD | Model SN |
| Flow Switch UFM hàng USD | Model LL |
| Flow Switch UFM hàng USD | Model LN |
| Flow Switch UFM hàng USD | Model XHF |
| Flow Switch UFM hàng USD | Model SX |
| Flow Switch UFM hàng USD | Model MX |
| Flow Switch Aplisens hàng Ba Lan | Model PM 1000 |
| Flow Switch Aplisens hàng Ba Lan | Model ZPK |
| Level Switch Aplisens hàng Ba Lan | ERH |
| Magnetic level switch Aplisens  hàng Ba Lan | Model ERH-xx-20 |