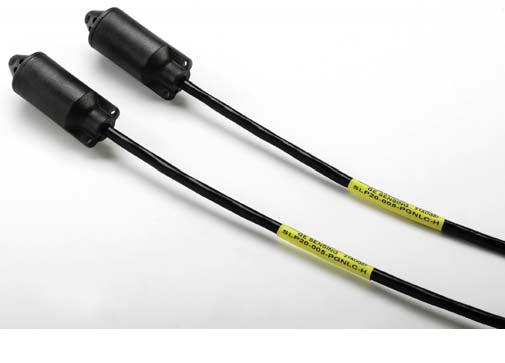 Lưu ý: Tham khảo ý kiến của nhân viên INO sẽ giúp bạn tiết kiệm được thời gian và chi phí khi cần mua sắm. ​​Với sự tư vấn của chúng tôi, bạn sẽ không gặp khó khăn khi tìm hiểu về đặc tính của sản phẩm cần mua.
The SLP has been developed as a fully submersible level measurement solution and is especially suitable for applications requiring measurement at multiple points. Its innovative design and use of moulded polymer materials ensure a complete hermetic seal, over an operating temperature range of -40°C to 80°C (-40°F to 175°F).
Features
A hermetically-sealed, submersible level sensor
Manufactured from corrosion-resistant materials
Intrinsically safe versions
Pressure ranges from 2.5 to 100 psi (0.17 to 7 bar)
Measures levels up to 70m H2O (230 ft H2O)
Gauge and absolute versions
Accurate to 0.5%
Robust construction
Low power requirement
Economic design to allow multiple point measurements
Applications
The versatile and economic SLP sensor is suitable for a wide variety of applications, from single tanks to multiple point installations.
The robust design and corrosion resistance of the SLP allow it to be used in measuring levels in:
Chemicals and petrochemicals industries, handling hydrocarbons and a wide range of corrosive fluids.
Agricultural sector, monitoring levels of silages, pesticides and chemicals.
Fuels industry, working in tank farms and petrol stations.
Environmental monitoring, especially in the monitoring of water levels around industrial facilities and sites where there is potential for pollution.
Specifications
Operating Pressure Ranges
2.5, 5, 15, 30, 50, and 100 psi (170, 350 mbar, 1, 2, 3, and 7 bar) gauge
20, 30, 50, and 100 psi (1.3, 2, 3 and 7 bar) absolute
Temperature Signal Output
Device available with a temperature signal output, please consult your local office for more information.
Accuracy
Combined effects of Non-linearity Hysteresis and repeatability ±0.5% FS BSL.
Long Term Stability
±0.1% per year Typical
Operating Temperature Range
-40°C to 80°C (-40°F to 175°F)
Riteflex® 663 is restricted to -40°C to 50°C (-40°F to 122°F) for use in water or humid environments.
Pressure Connection
Resource & Download
Lưu ý: Nếu một thiết bị nào đó không được liệt kê ở đây, điều đó không có nghĩa rằng chúng tôi không hỗ trợ được bạn về thiết bị đó.
Hãy liên hệ với chúng tôi
 để biết danh sách đầy đủ về thiết bị mà chúng tôi có thể hỗ trợ và cung cấp.
INO: Bán, Báo giá, tư vấn mua sắm và cung cấp, tư vấn sản phẩm thay thế; tương đương, hướng dẫn sử dụng, giá…VNĐ, …USD info@ino.com.vn | Tel: (+84) 028 73000184 | DRUCK-Submersible Level Probe ( Mode: SLP 20).