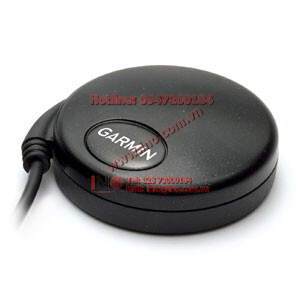 Lưu ý: Tham khảo ý kiến của nhân viên INO sẽ giúp bạn tiết kiệm được thời gian và chi phí khi cần mua sắm. ​​Với sự tư vấn của chúng tôi, bạn sẽ không gặp khó khăn khi tìm hiểu về đặc tính của sản phẩm cần mua.
The GPS 18x 5Hz is an OEM high-sensitivity GPS sensor for use in machine control, guidance and agricultural applications that require 5 Hz position and velocity reports from a small, highly accurate GPS receiver.
Use in Small Spaces
This high-sensitivity, 12-parallel-channel, WAAS-enabled GPS comes with an integrated magnetic base for easy mounting. The puck-like receiver is 2.4" (6.1 cm) in diameter and weighs just a few ounces, making it an ideal solution for applications where space is at a premium.
Get Precise Position Data
The GPS 18x 5Hz stores configuration information in non-volatile memory so it starts up quickly each time you use it. It also has a real-time clock and raw measurement output data for sophisticated, high-precision dynamic applications. For extra precision, it offers 5 Hz Measurement Pulse Output with rising edges that align to precise 0.2 second increments of UTC time, as long as the receiver has reported a valid and accurate position during the past 4 seconds.
The GPS 18x 5Hz is a high-sensitivity GPS sensor that replaces the GPS 18 5Hz.

Resource & Download
Lưu ý: Nếu một thiết bị nào đó không được liệt kê ở đây, điều đó không có nghĩa rằng chúng tôi không hỗ trợ được bạn về thiết bị đó.
Hãy liên hệ với chúng tôi
 để biết danh sách đầy đủ về thiết bị mà chúng tôi có thể hỗ trợ và cung cấp.
INO: Bán, Báo giá, tư vấn mua sắm và cung cấp, tư vấn sản phẩm thay thế; tương đương, hướng dẫn sử dụng, giá…VNĐ, …USD info@ino.com.vn | Tel: (+84) 028 73000184 | Global Positioning System ( GPS-18X).