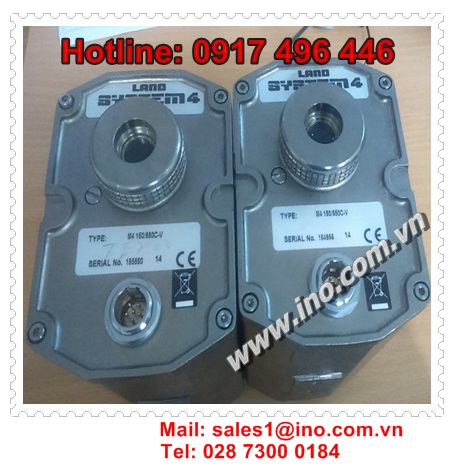 INO Measure Co., Ltd có khả năng tư vấn mua sắm, sử dụng, lắp đặt và cung cấp các thiết bị đo lường và tự động hoá. Nếu bạn có nhu cầu mua sắm hoặc cần sự hỗ trợ về kỹ thuật cho một thiết bị không được liệt kê ở đây, xin vui lòng liên hệ với chúng tôi.
Lưu ý: Tham khảo ý kiến của nhân viên INO sẽ giúp bạn tiết kiệm được thời gian và chi phí khi cần mua sắm. ​​Với sự tư vấn của chúng tôi, bạn sẽ không gặp khó khăn khi tìm hiểu về đặc tính của sản phẩm cần mua.
System 4 brings together AMETEK Land's world-leading range of highly accurate infrared and fibre optic thermometers with our Landmark signal processors, delivering plant operators a complete temperature measurement system capability.
A flexible solution tailored to your application, System 4 brings operators numerous safety, cost and product quality benefits. Operators can choose the components suited to their process, confident that they will work together reliably without the need for recalibration or constant maintenance. With thousands of installations in industrial environments System 4 has proven its durability and accuracy over many years of operation.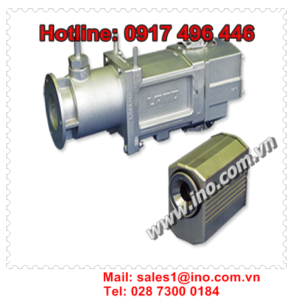 With its combination of focusable optics that don't require the thermometer to be removed from its protective mounting jacket and through the lens sighting for clear, guaranteed target confirmation is assured. Optional close up lenses enable System 4 to provide accurate, drift-free measurements for targets as small as 0.45mm (0.02in).
Landmark signal processing delivers intelligent and stable process temperature measurements.
Highly accurate and offering fast response speeds, System 4 is designed for continuous quality and process monitoring, that can easily be used for process control in numerous glass, industrial processing and steel applications.
OUTSTANDING CHOICE
System 4's advanced range of 38 models – single wavelength, ratio, fibre optic and fibre optic ratio versions – is fully interchangeable with four System 4 Landmark signal processors and a series of mounting options, which means there's an ideal temperature measurement solution to fit your application.
EXCEPTIONAL MEASUREMENTS
System 4 pyrometers are rugged, precise and reliable, using through-the-lens sighting from as close as 90mm (3.5in), or flexible fibre optics for normally inaccessible areas – ensuring continuous product temperature measurements, whatever the process conditions.
DESIGNED FOR DIFFICULT ENVIRONMENTS
Suited to applications ranging from 0 °C (50 °F) to 2600 °C (4700 °F), the versatile System 4 range offers precise, dependable options designed to handle processes in harsh conditions, including high temperature and high RF environments.
System 4 is AMETEK Land's complete family of flexible non-contact temperature measurement solutions with an extensive choice of options.
► Các câu hỏi, thắc mắc, thông tin liên quan đến sản phẩm từ khâu mua sắm, lựa chọn, sử dụng, cài đặt hay thay thế, vui lòng liên hệ với INO team để được hỗ trợ và tư vấn kịp thời.
► Công ty Giải pháp và Công nghệ Đo lường INO, nhà cung cấp các thiết bị đo lường và tự động hóa công nghiệp
►Web: www.ino.com.vn  |  Mail: info@ino.com.vn
►Tel: (+84) 028 73000184  |  Hotline: 0917 496 446
►Website: http://www.ino.com.vn
Model tương tự: