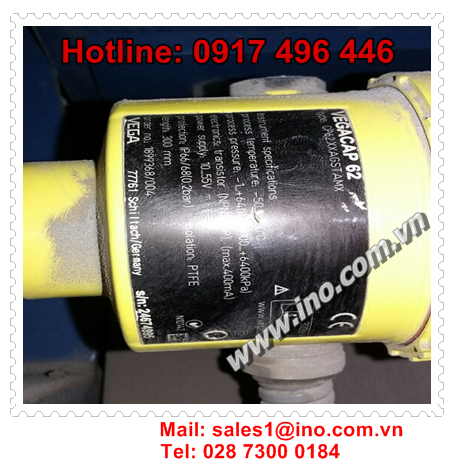 INO Measure Co., Ltd có khả năng tư vấn mua sắm, sử dụng, lắp đặt và cung cấp các thiết bị đo lường và tự động hoá. Nếu bạn có nhu cầu mua sắm hoặc cần sự hỗ trợ về kỹ thuật cho một thiết bị không được liệt kê ở đây, xin vui lòng liên hệ với chúng tôi.
Lưu ý: Tham khảo ý kiến của nhân viên INO sẽ giúp bạn tiết kiệm được thời gian và chi phí khi cần mua sắm. ​​Với sự tư vấn của chúng tôi, bạn sẽ không gặp khó khăn khi tìm hiểu về đặc tính của sản phẩm cần mua.
Application area
Liquids and bulk solids
The VEGACAP 62 is a point level sensor for use in all areas of industry. The partly insulated probe is suitablle for measurement of bulk solids and liquids. The proven mechanical construction offers high functional safety.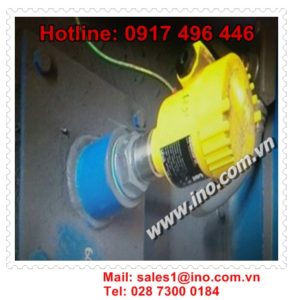 Your benefit
High flexibility through shortenable probe
Long lifetime and low maintenance requirement through robust mechanical construction
Universal use in all products
Technical data
Process-temperature
-50 … 200 °C
Process-pressure
-1 … 64 bar
Version
with screening tube PN1
Standard
Materials,-wetted-parts
PTFE
316L
Alloy 400 (2.4360)
PEEK
Steel C22.8
Threaded-connection
≥ G½, ≥ ½ NPT
Flange-connection
≥ DN25, ≥ 1″
Seal-material
no media contact
Housing-material
Plastic
Aluminium
Stainless steel (precision casting)
Stainless steel (electropolished)
Protection-rating
IP 66/IP 68 (0.2 bar)
IP 66/IP 67
IP 66/IP 68 (1 bar)
Output
Relay (DPDT)
Contactless electronic switch
Transistor (NPN/PNP)
Two-wire
Ambient-temperature
-40 … 80 °C
► Các câu hỏi, thắc mắc, thông tin liên quan đến sản phẩm từ khâu mua sắm, lựa chọn, sử dụng, cài đặt hay thay thế, vui lòng liên hệ với INO team để được hỗ trợ và tư vấn kịp thời.
► Công ty Giải pháp và Công nghệ Đo lường INO, nhà cung cấp các thiết bị đo lường và tự động hóa công nghiệp
►Web: www.ino.com.vn  |  Mail: info@ino.com.vn
►Tel: (+84) 028 73000184  |  Hotline: 0917 496 446
►Website: http://www.ino.com.vn
Model tương tự: