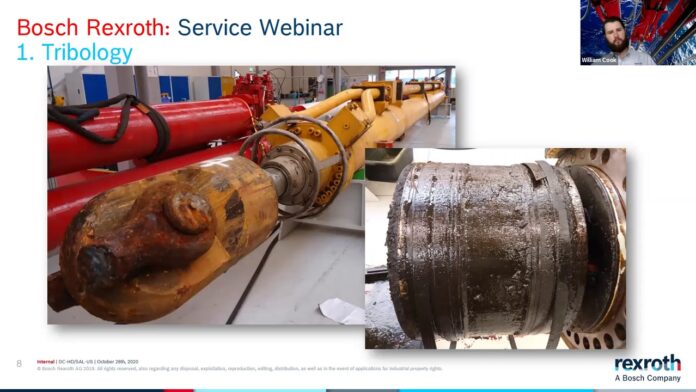 5 Easy Ways to Ruin Your Offshore Equipment: Lessons Learned in Hydraulic Maintenance
Các câu hỏi, thắc mắc, thông tin liên quan đến sản phẩm được giới thiệu trong video dưới đây từ khâu mua sắm, lựa chọn, sử dụng, cài đặt hay thay thế, vui lòng liên hệ với INO Team để được hỗ trợ và tư vấn kịp thời.

– – – LƯU Ý – – -: Với những thiết bị không được liệt kê ở đây không có nghĩa là chúng tôi không hỗ trợ được bạn, công ty chúng tôi chuyên đề xuất giải pháp, tư vấn mua sắm và cung cấp thiết bị về cảm biến công nghiệp, đo lường và tự động hoá cho các công ty trong và ngoài nước.
Công ty TNHH Giải pháp và Công nghệ Đo lường INO, nhà cung cấp các thiết bị đo lường và tự động hóa công nghiệp.
It's easy to skip critical maintenance tasks, especially when operational budgets are being reduced. Are you prepared for the risks to vital equipment? Right now, taking steps to assess and prep your equipment so you reduce downtime later can help pay dividends when offshore activity ramps up. It's also far less costly than equipment replacement.
In the world of industrial hydraulics, this process should start with your hydraulic fluid — a topic that, unfortunately, is easy to overlook as it relates to maintenance. Hidden in this medium is a wealth of data that, when analyzed properly, can uncover many different equipment issues and ultimately lead the way for predictive maintenance and better productivity.
Join our experts as we go through the "dos and don'ts" for hydraulic maintenance while discussing some real-world examples and key action items you can implement now — to avoid ruining your offshore equipment later.
Web: www.ino.com.vn | Mail: info@ino.com.vn
Tel: (+84) 028 73000184 | Hotline: 0947200184
Website: http://www.ino.com.vn Website: http://www.ino.vn
Please visit INO YouTube Channel for more Video
https://www.youtube.com/inomeasure