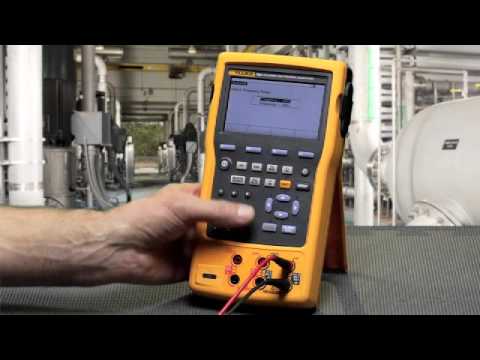 How to Source/Measure Pressure, Temperature & 4-20mA Signals With The Fluke 754
Các câu hỏi, thắc mắc, thông tin liên quan đến sản phẩm được giới thiệu trong video dưới đây từ khâu mua sắm, lựa chọn, sử dụng, cài đặt hay thay thế, vui lòng liên hệ với INO Team để được hỗ trợ và tư vấn kịp thời.

– – – LƯU Ý – – -: Với những thiết bị không được liệt kê ở đây không có nghĩa là chúng tôi không hỗ trợ được bạn, công ty chúng tôi chuyên đề xuất giải pháp, tư vấn mua sắm và cung cấp thiết bị về cảm biến công nghiệp, đo lường và tự động hoá cho các công ty trong và ngoài nước.
Công ty TNHH Giải pháp và Công nghệ Đo lường INO, nhà cung cấp các thiết bị đo lường và tự động hóa công nghiệp.
http://bit.ly/2DE9xsR
In this video, learn how to select specific functions and configure your Fluke 754 Documenting Process Calibrator. to source and measure for calibration and testing.
The Fluke 754 Documenting Process Calibrator with HART® communication does the work of several tools. It sources, simulates and measures pressure, temperature, and electrical signals with one rugged, hand-held device. For documentation, the 754 automates calibration procedures and captures your data. And, of course, it helps you meet rigorous standards like ISO 9000, FDA, EPA and OSHA regulations. Plus, the new improved graphical screen, Li-Ion battery for longer life, USB port, and accessories help you work smarter and faster. It does so many different tasks, so quickly and so well, it's the only process calibrator you need to carry. This rugged, reliable integrated communicating calibrator is ideal for calibrating, maintaining, and troubleshooting HART and other instrumentation.
For more information about the Fluke 754 Documenting Process Calibrator, visit the Fluke website here: http://bit.ly/2DE9xsRor
Web: www.ino.com.vn | Mail: info@ino.com.vn
Tel: (+84) 028 73000184 | Hotline: 0947200184
Website: http://www.ino.com.vn Website: http://www.ino.vn
Please visit INO YouTube Channel for more Video
https://www.youtube.com/inomeasure