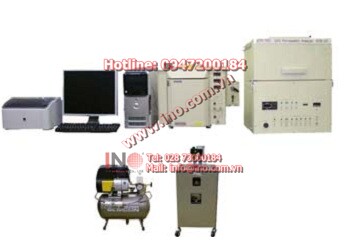 Lưu ý: Tham khảo ý kiến của nhân viên INO sẽ giúp bạn tiết kiệm được thời gian và chi phí khi cần mua sắm. ​​Với sự tư vấn của chúng tôi, bạn sẽ không gặp khó khăn khi tìm hiểu về đặc tính của sản phẩm cần mua.
GTR-TEC® Permeation Analyzers
Who is GTR-TEC®?
Introduced permeability analysis using Gas Chromatography (GC) in 1970.
Offers permeation analyzer systems to operate over the widest range of temperatures, humidity & special conditions.
Developed proprietary software for analyzing GC results
For more information about GTR-TEC®
Why use GC for Permeation Analysis?
Analyze single or blended gases.
Separate blended gases into their individual components.
Analyze all gas components simultaneously and separately.
Accurately determine the permeation rate of each gas component.
Use both TCD and FID detection systems.
Analyze liquid, vapor or dry gases.
Testing Applications
Films Tubes
Membranes Tanks
Seals Bottles
Connectors Containers
Hoses Caps
Pipes Resins
Automotive Parts: Pipes, Tanks, Tubes, Seals, Connectors
Permeation Testing Systems for
Dry and wet gas permeation through films
Gas permeation through PET bottles
Automotive parts: Gas permeation test using Micro Shed System
Wet gas permeation through proton exchange membranes (PEM)
Gasoline, Methanol and other VOC permeation through films and membranes
Customized systems to meet specific operational requirements
GTR-TEC® System Features
Manual or fully-automated systems
Specially designed test cells
Equal pressure & differential pressure methods
Up to 6-sample testing simultaneously
Qualitative and quantitative analysis
Fixed temperature or temperature cycle testing
Humidity, temperature & pressure control
Product Lines
| | | |
| --- | --- | --- |
| GTR-11A/31A | Dry gas permeation test | Films |
| GTR-100GW/30X | Wet gas permeation test | Films |
| GTR-VOC | Methanol・VOC permeation test | Films |
| GTR-GASOLINE | Gasoline permeation test | Films |
| GTR-FC | Wet gas permeation test | PEM |
| GTR-SHED | Gas/Vapor/Liquid permeation test | Finished Products Piping, Tanks, etc. |
| GTR-PET | Gas permeation test | PET Bottles |
Testing Service
We also offer contract testing services at GTR-TEC Laboratory.
Please contact us for details.
System Composition
Gas Barrier Testing System with GC (Gas Chromatography)
Lưu ý: Nếu một thiết bị nào đó không được liệt kê ở đây, điều đó không có nghĩa rằng chúng tôi không hỗ trợ được bạn về thiết bị đó.
Hãy liên hệ với chúng tôi
 để biết danh sách đầy đủ về thiết bị mà chúng tôi có thể hỗ trợ và cung cấp.
INO: Bán, Báo giá, tư vấn mua sắm và cung cấp, tư vấn sản phẩm thay thế; tương đương, hướng dẫn sử dụng, giá…VNĐ, …USD info@ino.com.vn | Tel: (+84) 028 73000184 | GTR-Gas Barrier Testing System for Films (Model: All Products).