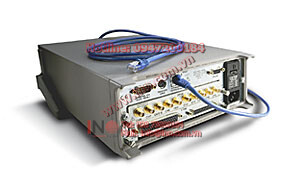 Lưu ý: Tham khảo ý kiến của nhân viên INO sẽ giúp bạn tiết kiệm được thời gian và chi phí khi cần mua sắm. ​​Với sự tư vấn của chúng tôi, bạn sẽ không gặp khó khăn khi tìm hiểu về đặc tính của sản phẩm cần mua.
Integra Series systems (2700, 2701, 2750) combine precision measurement, switching, and control in a single, tightly integrated enclosure for either rack-mounted or benchtop applications. These cost-effective, high performance test platforms offer affordable alternatives to separate DMMs and switch systems, dataloggers/recorders, plug-in card data acquisition equipment, and VXI/PXI systems. The Integra Series plug-in switching and control modules offer unmatched flexibility and testing efficiency for a wide range of industries and applications. System builders can create test solutions with a combination of channel count, cost per channel, and system performance unmatched by any other singlebox measurement system. The input modules provide the flexibility to vary the channel count from 20 to 200 (2-pole), apply a stimulus to the device under test, route signals, control system components, and make precision measurements with up to 14 functions. Robust digital I/O capabilities can be used for triggering, handshaking with other automation equipment, and alarm limit outputs. Scan rates of up to 500 channels/second (up to 3500 readings/second on a single channel) will increase test productivity.
Combines functions of DMM, switch system, and datalogger

True 6½-digit (22-bit) resolution

Choice of 12 switch/control plug-in modules

Up to 200 differential input channels (with 300V isolation) for measurement and control

Convenient front panel inputs

Free LabVIEW™, LabWindows/CVI, Visual Basic, C/C++, and TestPoint™ drivers (IVI style)

Ethernet, RS-232 communications capabilities

Free ExceLINX™ -1A datalogging software
Lưu ý: Nếu một thiết bị nào đó không được liệt kê ở đây, điều đó không có nghĩa rằng chúng tôi không hỗ trợ được bạn về thiết bị đó.
Hãy liên hệ với chúng tôi
 để biết danh sách đầy đủ về thiết bị mà chúng tôi có thể hỗ trợ và cung cấp.
INO: Bán, Báo giá, tư vấn mua sắm và cung cấp, tư vấn sản phẩm thay thế; tương đương, hướng dẫn sử dụng, giá…VNĐ, …USD info@ino.com.vn | Tel: (+84) 028 73000184 | Keithley Model 2701 (2700, 2750), Datalogging System w/2 Slots and Ethernet Support.