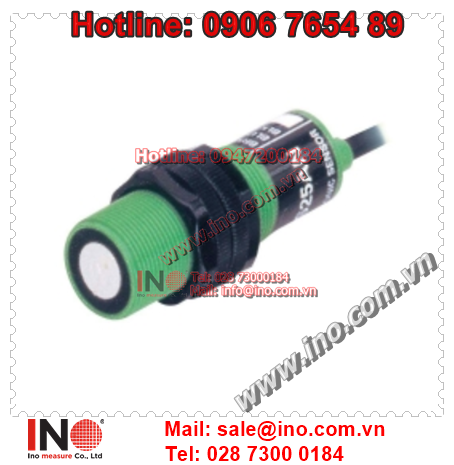 Ultrasonic Sensors – US-S25AN
Description
Analog Ultrasonic Sensor Output, is proportional to range, and linear in scope. Relatively narrow active area (+10mm) will be more sensitive to alignment; but will facilitate usage in more constrained envelopes.
Detection
method
Detecting
distance
Model
Operation
Mode
Output
Mode
Reflective
60∼250mm
US-S25AN
Proportional
output
Analog
output
Features
Easy to handle M18 cylinder type
Amplifier built in type, easy setting
Not influenced by the background
This is a φ18mm cylinder shape amplifier built-in type analogue distance sensor that uses micro ultrasonic elements.