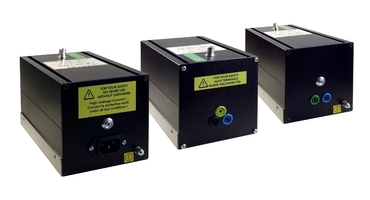 Lưu ý: Tham khảo ý kiến của nhân viên INO sẽ giúp bạn tiết kiệm được thời gian và chi phí khi cần mua sắm. ​​Với sự tư vấn của chúng tôi, bạn sẽ không gặp khó khăn khi tìm hiểu về đặc tính của sản phẩm cần mua.
Highlights
· M-type CDNs for supply lines up to 100 A
· S-type CDNs for shielded lines and different types of connectors (BNC, USB, SubD etc.)
· T-type CDNs for telecom lines
· AF-type CDNs for unbalanced lines
· Calibration certificate included
· Calibration accessories and adapters depending on type of CDN
· Special CDNs on request
Application
Coupling/decoupling networks for conducted immunity testing
Immunity test to conducted disturbances, induced by radio-frequency fields according to the standards IEC/EN 61000-4-6 and IEC/EN 60945 introduce different types of coupling/decoupling networks according to the characteristics of the interconnection lines. Dedicated CDNs are also used as per CISPR 15 and EN 55015 for measurement of emission.
A large range of appropriate coupling/decoupling networks as well as the necessary accessories for standard compliant levelling are avialable.
You'll find an overview of all available CDN's on the datasheet. Apart from the listed standard coupling/decoupling networks EM TEST also supply special or customised coupling/decoupling networks.
Resource & Download
Lưu ý: Nếu một thiết bị nào đó không được liệt kê ở đây, điều đó không có nghĩa rằng chúng tôi không hỗ trợ được bạn về thiết bị đó.
Hãy liên hệ với chúng tôi
 để biết danh sách đầy đủ về thiết bị mà chúng tôi có thể hỗ trợ và cung cấp.
INO: Bán, Báo giá, tư vấn mua sắm và cung cấp, tư vấn sản phẩm thay thế; tương đương, hướng dẫn sử dụng, giá…VNĐ, …USD info@ino.com.vn | Tel: (+84) 028 73000184 | EM TEST – Coupling / decoupling networks according to IEC/EN 61000-4-6, IEC/EN 60945 and CISPR 15/EN 55015 (Model :CDNs).